Submissions are now closed! Thank you to everyone who entered!
---
In Minecraft, create a piece of pixel art that is 16x16 blocks large. Use the standard resource pack and please follow all of our rules listed below. Only one submission per person.
• Must follow all server and discord rules, MUST be kid-friendly
• No copyrighted or trademarked material
• No plagiarism, everything should be created by you
• No blood or gore
When you're finished, take a screenshot of it from directly above and submit it on the form below. Upload the image to a photo sharing site and paste the link.
Winner Rewards:
• Winning pixel art will be added to the game
• Winning pixel art will become an emoji on the Discord Server
• 30 Day Ultra and Season 2 Battlepass
Tips:
• Make sure the image of your pixel art is high-quality.
• Pick a pixel art theme which you think would appeal to the masses.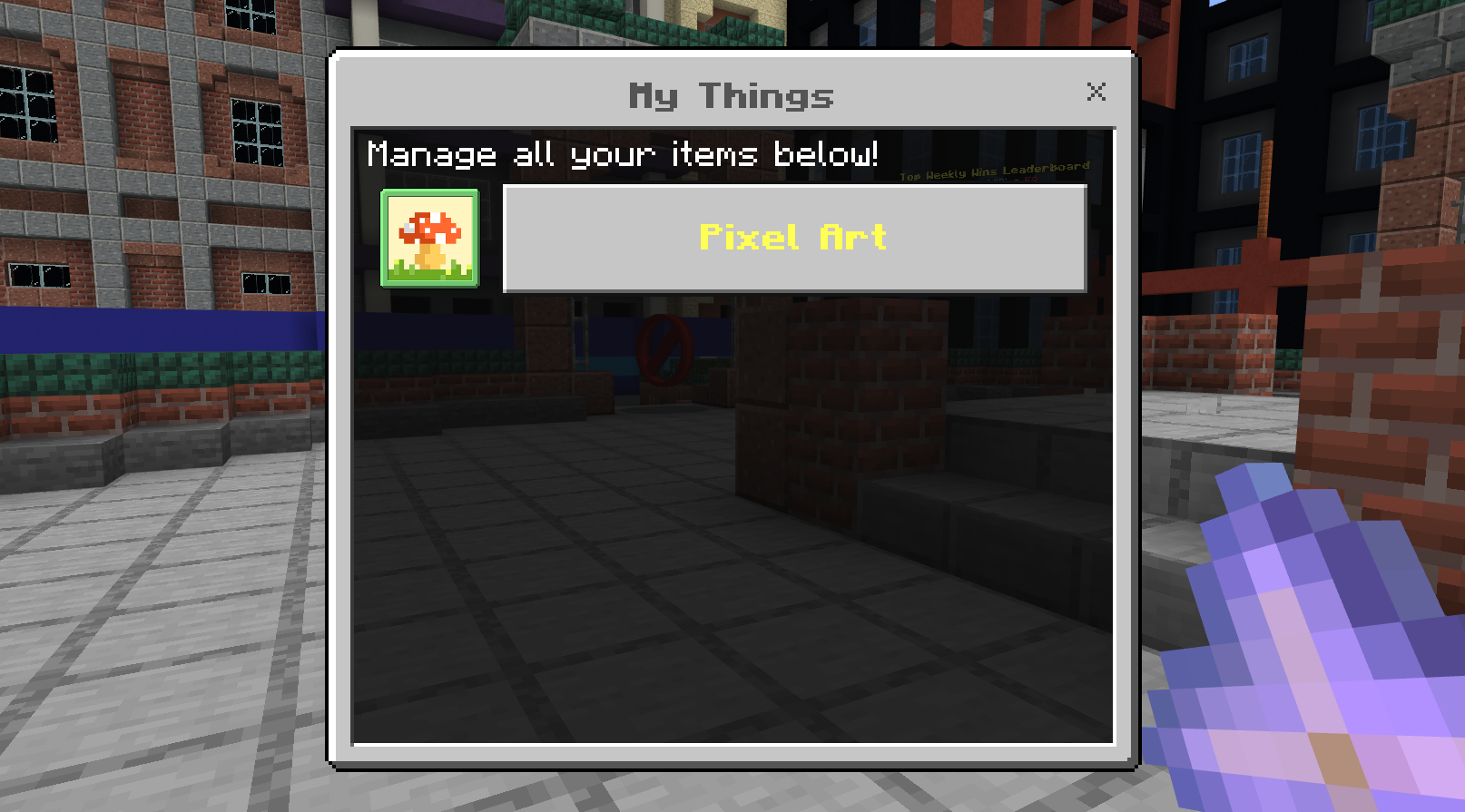 Submission cut off is Friday, October 16th at 12pm EST. Winner(s) will be announced on Discord over the weekend following. Good luck to everyone!
---