With regions and season 1 well on its way, we've started to move our attention to the next major update, while still providing weekly fixes and quality of life changes.
Ultra Membership
This week we have launched the Ultra Membership. This membership comes with many perks. Below are a list of perks you will receive while you have the membership active!
Ultra Membership Includes:
• Ability to Spectate Friends
• Redeem 1 Ultra Item Monthly (Ultra Space Warrior or Ultra Apple Core)
• Additional 25 Friend Slots (For 75 total)
• x2 Party Size (4 -> 8)
• x2 Voting Power for Maps
We've made this membership due to overwhelming feedback. If you think something is missing or there's something you'd like to see, leave a suggestion on our Discord server! For this reason the membership will adapt over time (So keep an eye out). These will not affect your battlepass in any way
General
• Resolved some issues with capacity for the NA region
Every content update we'll rotate out part of our shop, here's the new items:
• Rare: Lightning Pixel Art!
• Epic: Gamer Blue Outfit!
• Epic: Gamer Green Outfit!
• Rare: White Flag Gravestone!
• Legendary: I'm Better Than You Title!
We've removed: "Skull Core", "Red Ship Core", "Angelic Warrior Outfit", "Pink Seashell Core", "The One and Only Title"
If you missed out on these items, there's a chance they'll come back in the future.
Planets
• NEW MAP: Aztec: Try out this reversed height small map for Planets Solo/Duos and the Larger variation for Triples and Quads!
Main Hub
• Captain Endereye has joined his friend Commander Ripples to offer you some Exclusive items for the people who purchase the Ultra Membership! These items will update monthly and will never return once they are gone.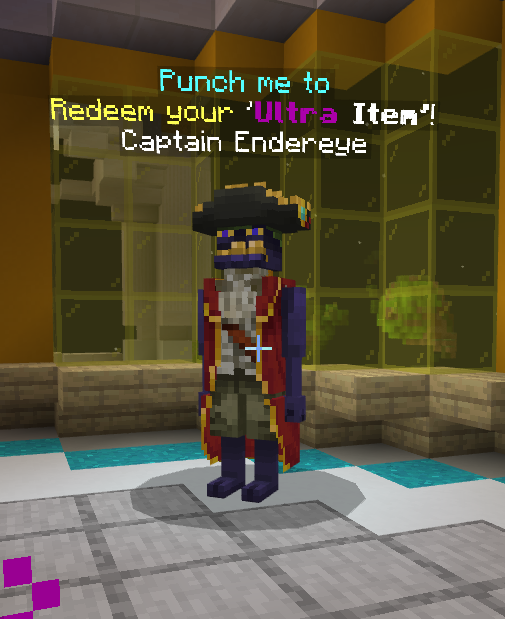 Happy playing 🎉