🗨️ Orbi's News
I'm back after some time away preparing for future events! I can see a new map has arrived in Rush, a frozen icey world. 🌨️ I wonder which players will be brave enough to venture there?
🌐 Global
• Our birthday celebrations have come to an end, the special items have now been removed from the hub
• A bug has been fixed to resolve bedrock appearing underneath snow
• The rewards for users who voted for the tournament winner have been sent out, if you voted for Tar1a, you should've received it!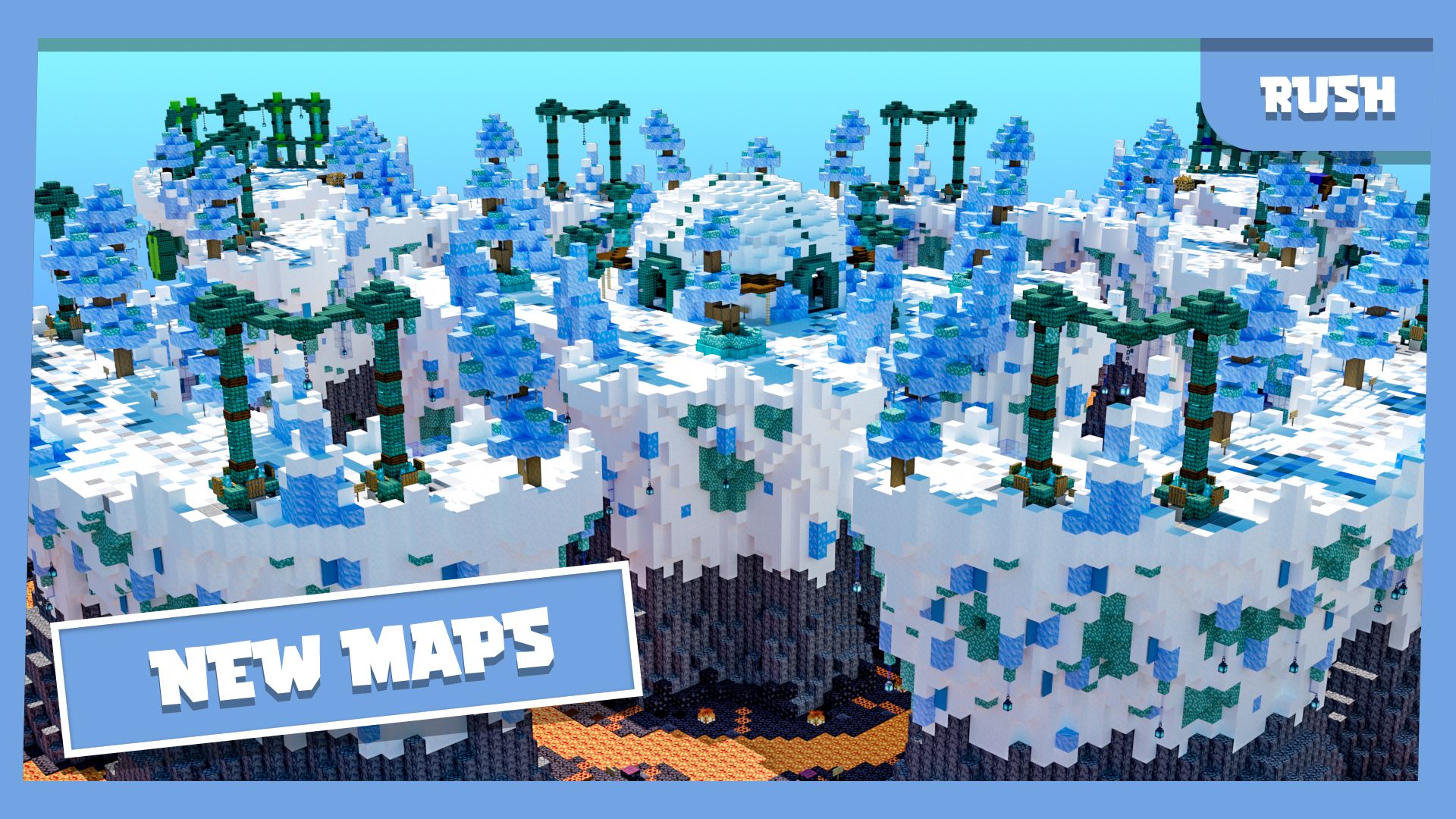 ⚔️ Rush
• Future City has been added to Quads!
• New map: Rimefrost! For Solos, Duos and Quads
• Removed the misplaced Dark Prismarine block in the lobby
🛒 Shop Changes
This weeks shop changes:
✅ Added
[Epic] Husky Boy
[Rare] Toilet Paper
[Epic] Gamer Red
[Legendary] Angelic Warrior