🗨️ Orbi's News
Hey everyone, I'm back! You will not believe the journey I've been on the last few months. I ended up in a different dimension full of these adorable creatures! It took me a while, but I figured out how to get back here and I brought some friends with me! I've tamed Chili, a cute little purple creature that loves to eat and play. Do you think you could find a way to make them grow?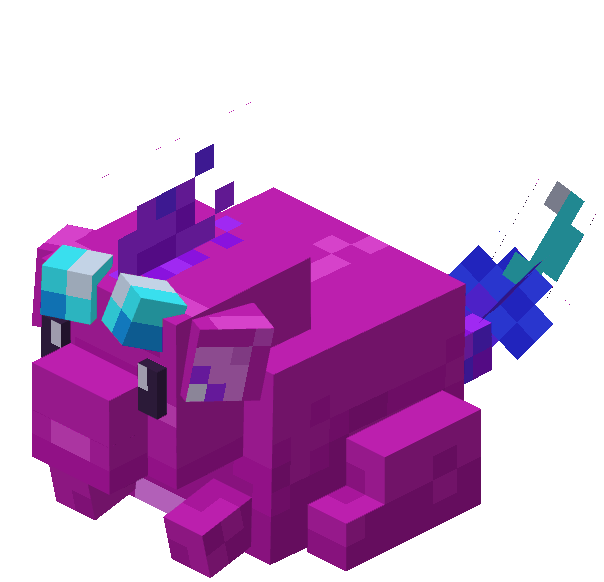 🌐 Global
• Pets have been released! You can play with your pet in all hubs and lobbies. You can interact with your pet by feeding them, petting them, and cleaning them! More improvements and other pets will be released in the future.
🏎️ Hyper Racers
• Fixed Hyper Racers Kits menu bugs
• Added Hyper Racers Kits to Main Hub
🎊 Playground
• Added Microgame: TNT Run - Outlast your opponents by avoiding the breaking blocks! Last player standing wins!
• Added Microgame: TNT Battle - Break blocks, collect upgrades and explode your enemies in this fast-paced TNT game! Last player standing wins!
• Vaulted SumoFFA, TNT Tag and Tennis Doubles
• KitPVP arena has changed layout
• Duels games now support up to 3 simultaneous games at once to cut down on queue times
🦘 Parkour Builders
• New Blockset: Bounce and Stick - Use slime and honey blocks in your Parkour builds!
• Timer can now be set to infinite
• Small percentages now display with decimal points for extra accuracy
• The play menu has been upgraded! You can now browse through playlists to help find exciting new Parkour maps! Playlists include: Trending, Top of All Time, Top Monthly, Top Weekly, Top 48hr and New. The "New" playlist gives players x2 XP and coins.
😍 New Shop Items!
• Pet Chili!